From their home in southwest Colorado, Al Schneider and his wife, Betty, are known to spend their springs and summers in search of vibrant life.
They're known to hoof the wilds high and low, near and far, their eyes peeled, their knees ready to bend to the ground with magnifying glass in hand for close inspection of marvels too often missed.
Wildflowers are the decades-long passion of these citizen scientists.
"I always tell people it's the love of the outdoors," Al Schneider said in a previous interview with The Gazette. "That's inherent in everyone I think. … Everything was outside, and people learned the use of all the plants, and they enjoyed the beauty of it, the smells of it. It's just now that we've isolated ourselves and we've moved more away from it."
His website, swcoloroadwildflowers.com, is meant to reconnect us. It's an encyclopedia of flora that bloom in Colorado and beyond, complete with photos, descriptions, history and information on where and when to behold more than 1,000 species.
"We've had people reach out all over the world," Schneider said. "They're researchers who want to know about plants, or just people who want to travel this way and love wildflowers and want to know when's the best time to come."
Now is the time in Colorado.
As you seek the short-lived displays, here's more about some common flowers you'll find:
Blanketflower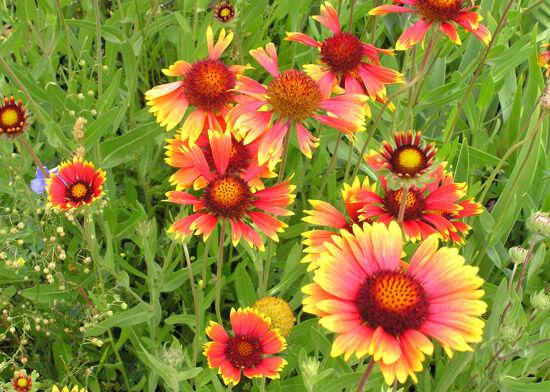 With a tie-dye-looking splash of red and yellow — "like a psychedelic sunflower," observes one online report — the blanketflower greets the hiker in areas with bountiful sunshine.
Bluebells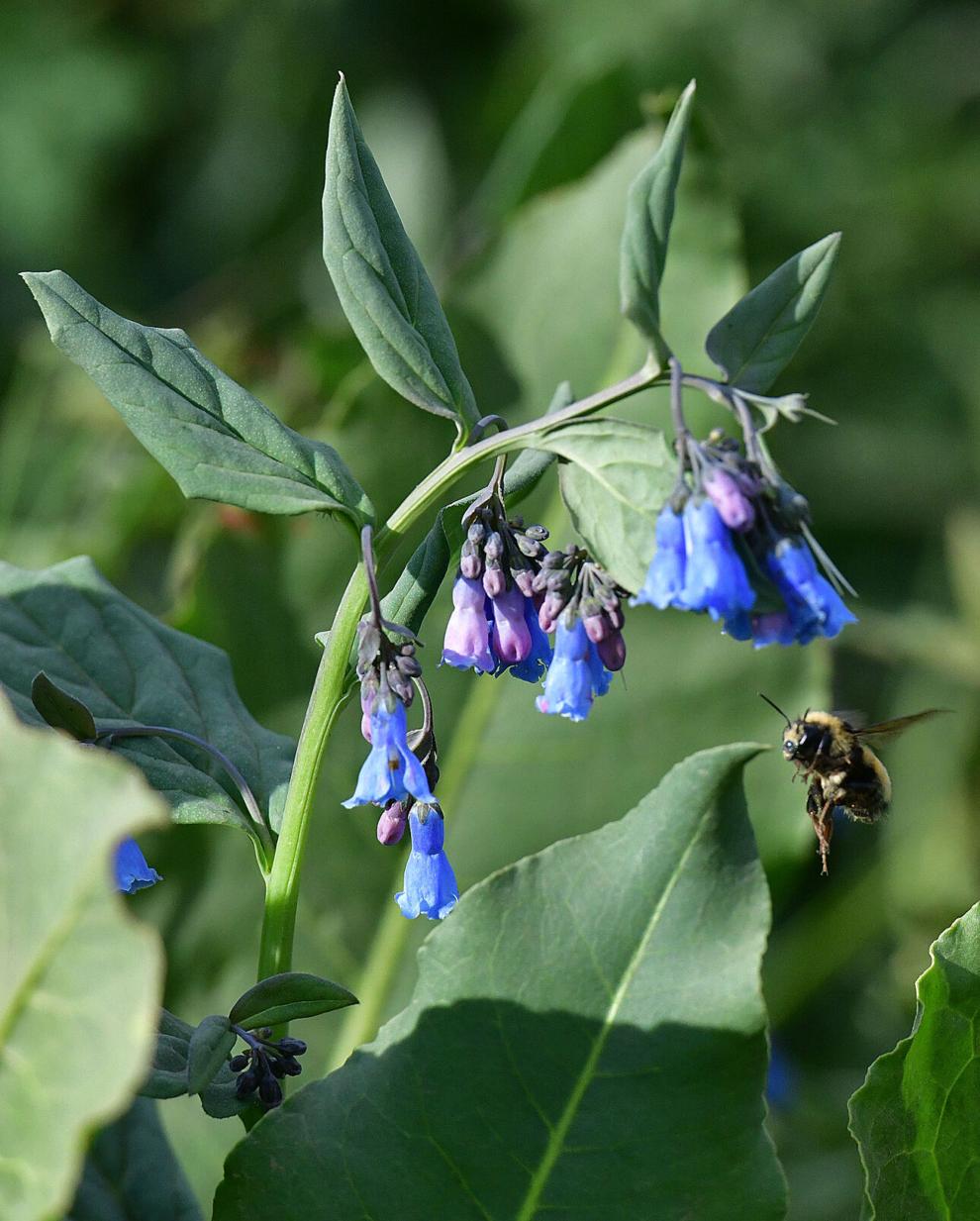 They are a signature species in colorful Colorado, deriving from a family commonly and aptly called forget-me-not. Look for them beside streams.
Colorado blue columbine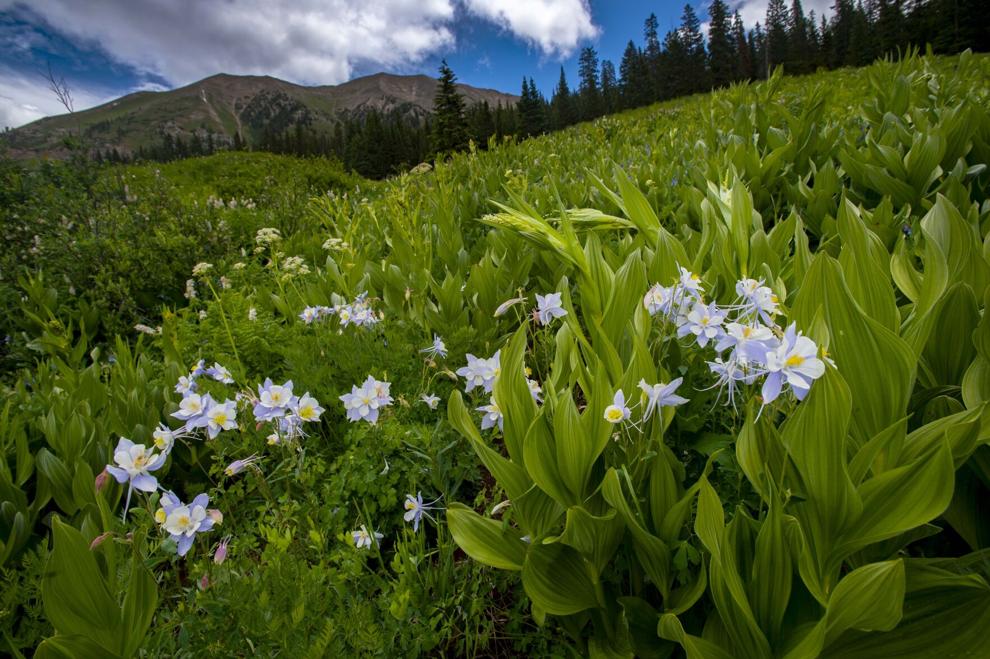 There is no more famous flower in the state, spotted everywhere from montane zones, to the subalpine, to the alpine, to our license plates. The name derives from the Latin term "columbinus," meaning dove.
Elephant heads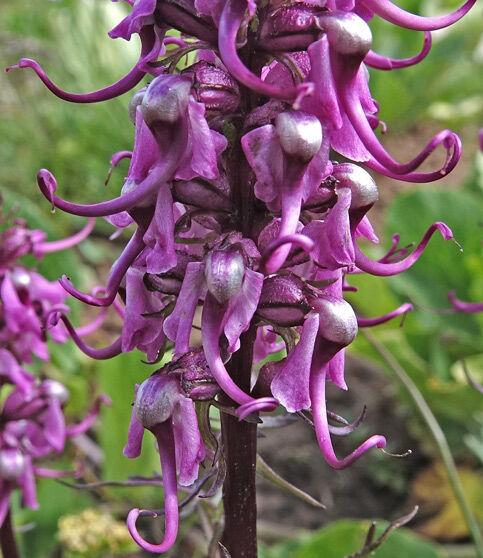 Take a close look and you'll understand the common name. The stalks appear to be a column of those curling trunks and big ears. They march across mountain meadows.
Fireweed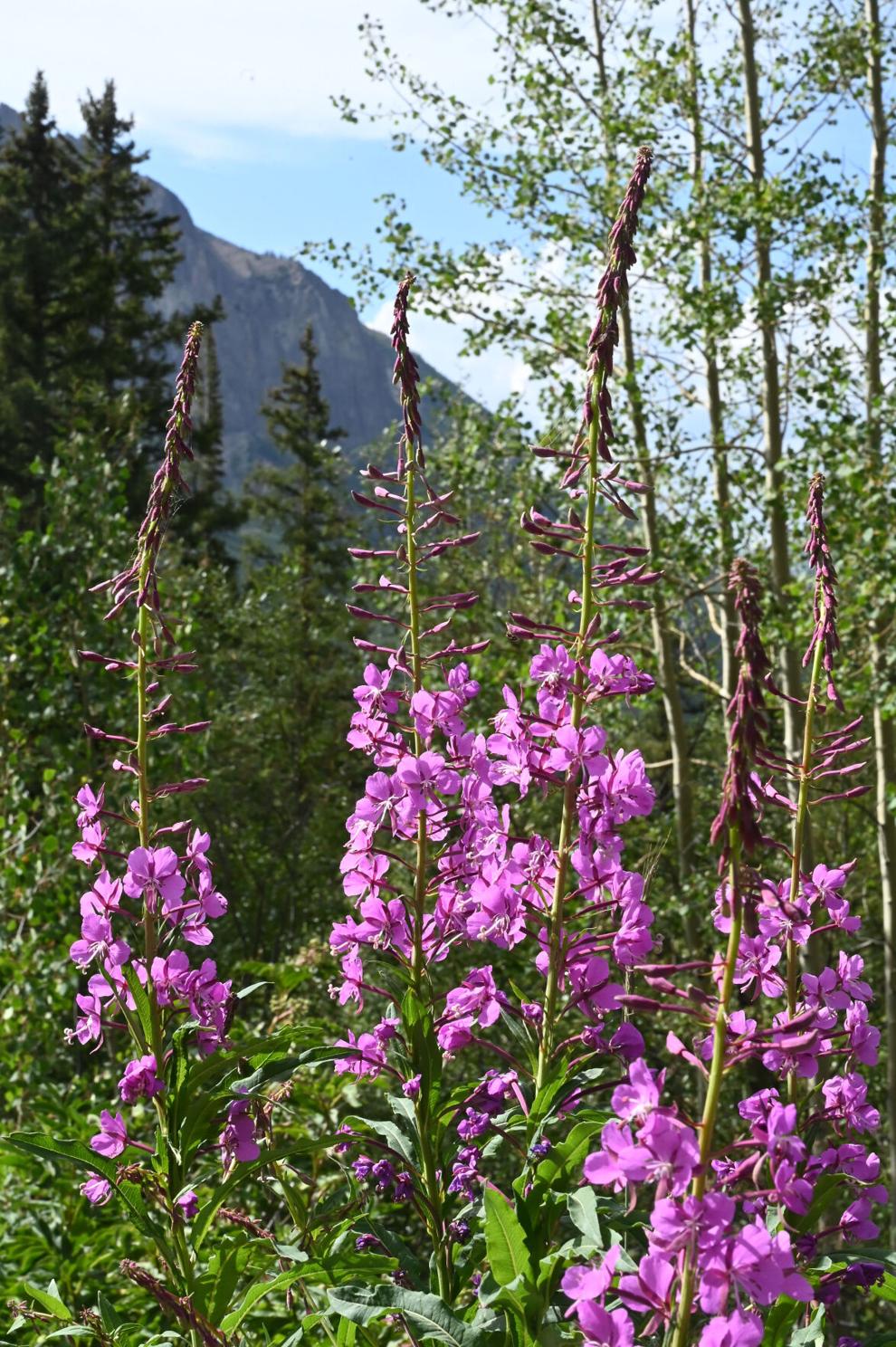 In burn scars, these pink beauties brighten the day. They also spread across waterways, forest edges and even roadsides.
Indian paintbrush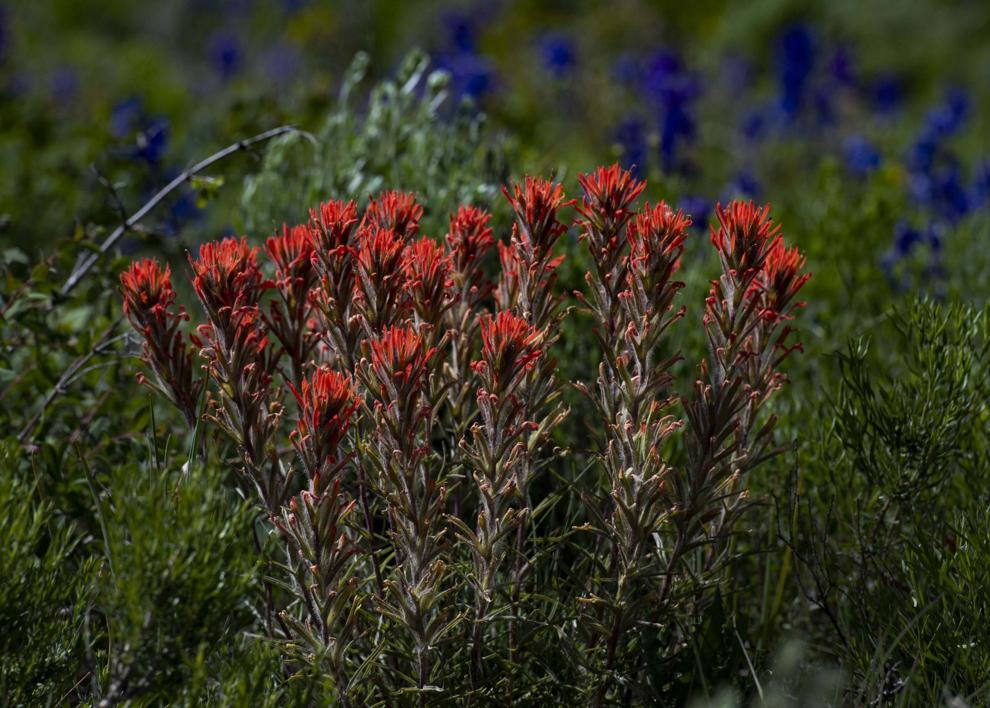 These are hard to miss in the woods, flaring indeed like an artist's tool tipped by hot red. The flowers are actually "small green tubes," Schneider notes: "As Castilleja plants age, the colored bracts spread outward and upward and the green tubular flowers elongate and become more visible."
Marsh marigold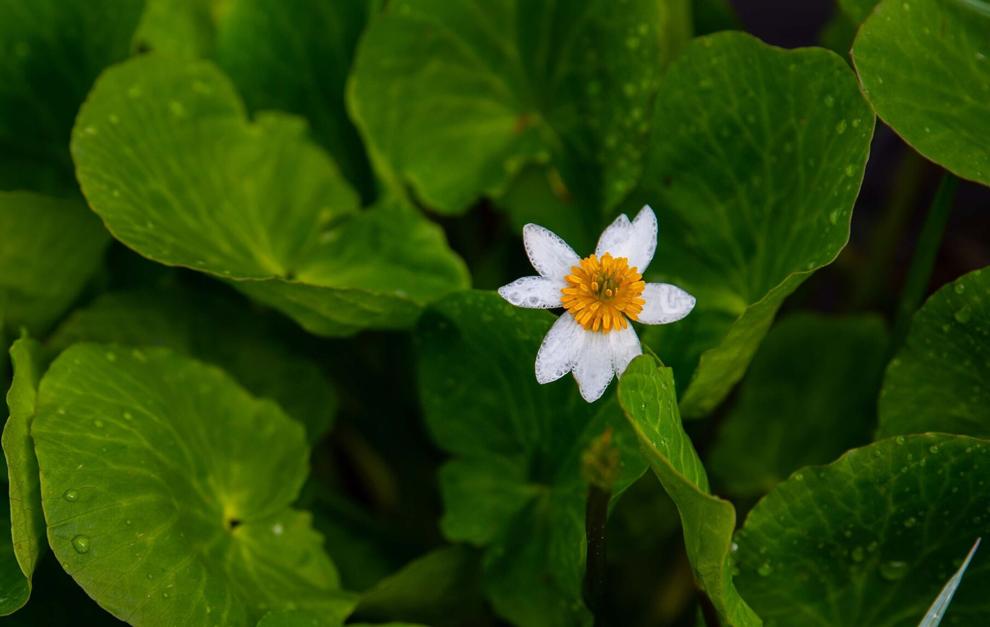 While called marigolds, they are rather part of the buttercup family. Popping from leafy greenery, they are a feast for moose and elk — and a feast for the eyes.
Mountain ball cactus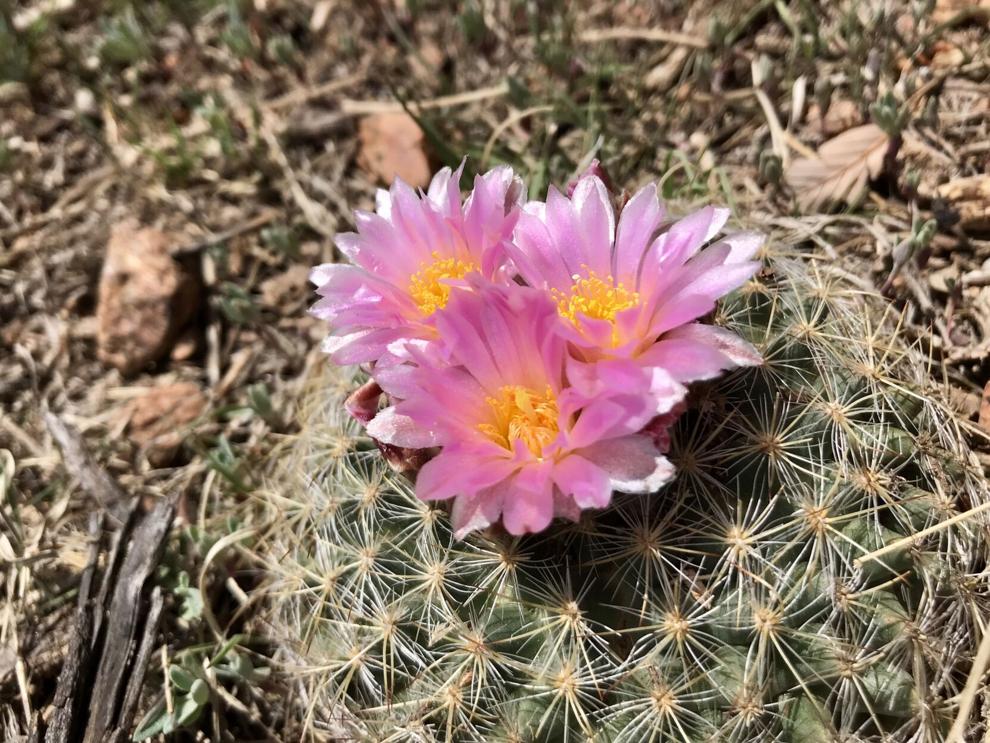 The thorny spheres are topped by a small arrangement of flowers that are typically pink or white. No surprise, they are "a favorite among gardeners," according to the description by Colorado National Monument, just one site across the West where they are admired.
Pasqueflower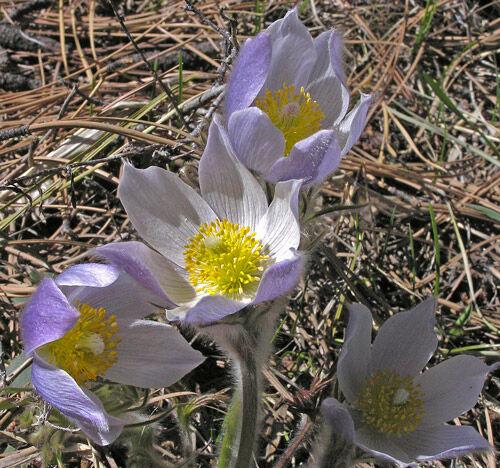 The whitish, purplish flower opens to the heavens, as if cupping the sunlight, as if giving thanks. The bloom is around Easter, which speaks to the name. Pasque is from the Hebrew "Pasach," or "Passover."
Rocky Mountain bee plant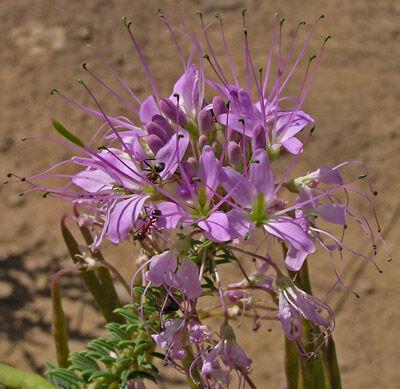 Native tribes know the herbs to be nutritious, stocked with vitamin A and calcium. Often seen along roads and other disturbed places, the pink clusters also call to pollinators, explaining the common name. The plant has less-flattering names for its stench; no wonder cattle tend to avoid.
Scarlet gilia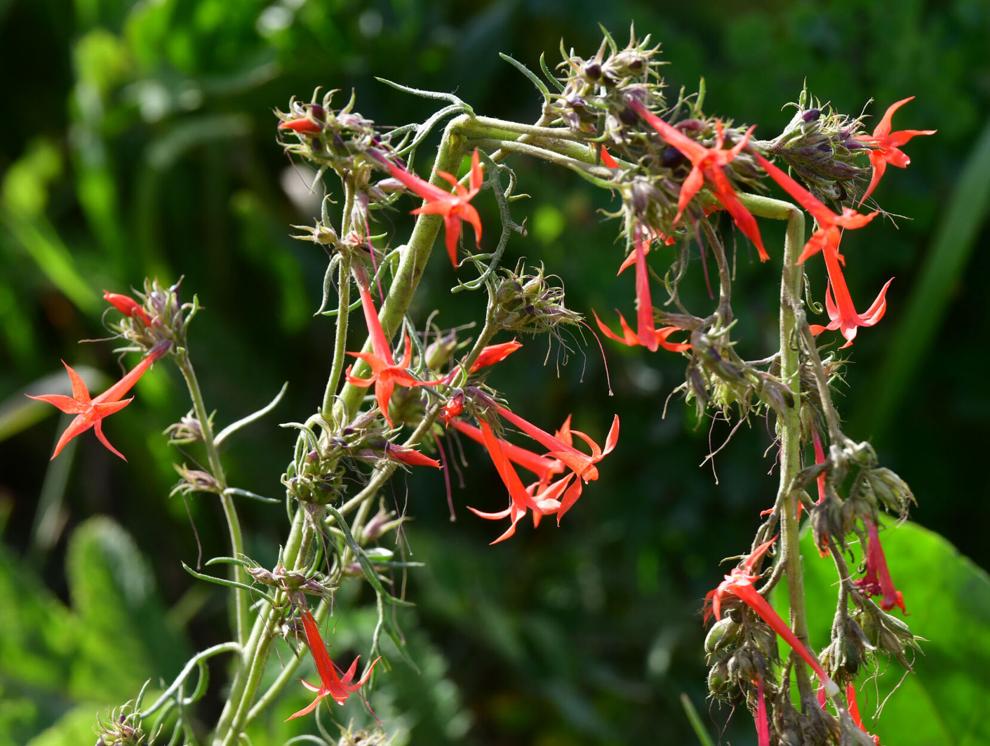 Don't mistake them for paintbrush, though the color and sprawl are similar. In contrast, this flower tends to droop from its stem and is more showy in its starry shape.
Silver lupine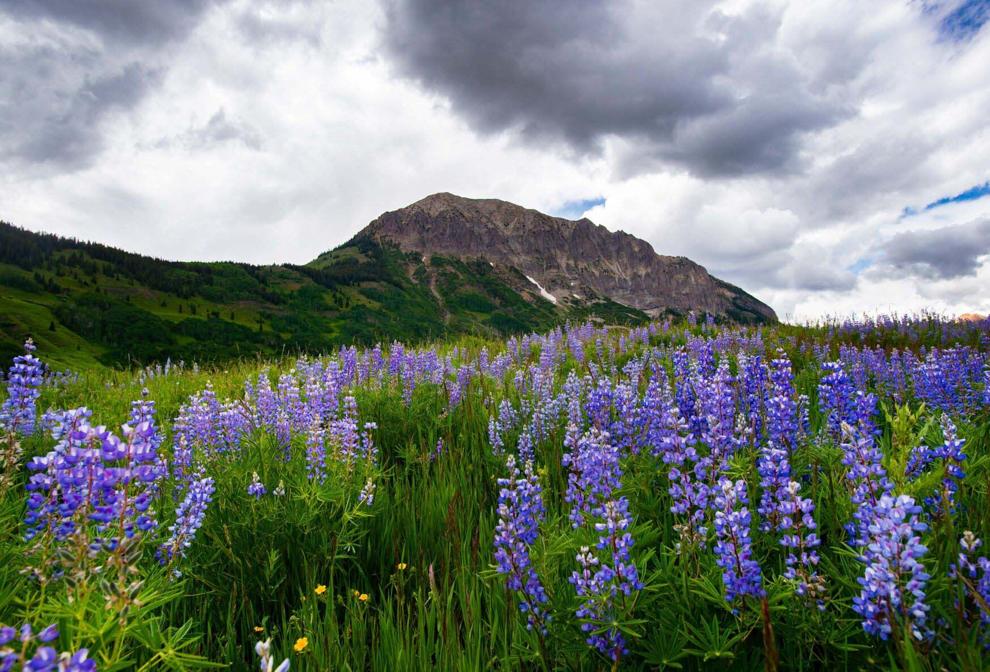 The purple, pea-shaped flower sprouts high and proud from green bushels — sometimes as high as 3 feet where there is ample moisture. They are a hearty bunch, fine as well in dry, exposed areas.
Subalpine larkspur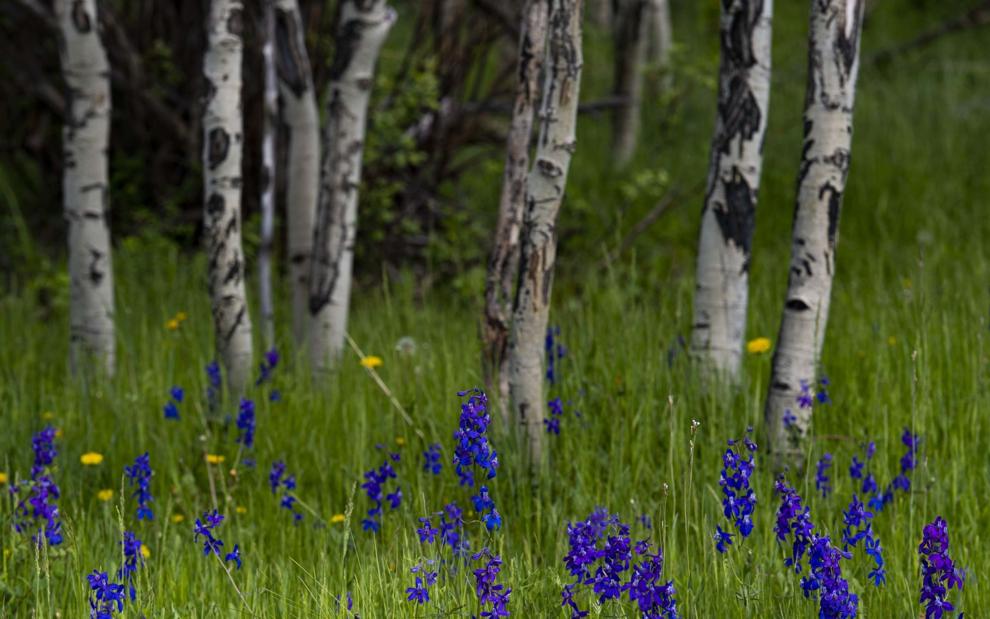 Schneider calls this one of his favorites, describing them as "iridescent inky-blue to deep purple" and their flower stalks, as tall as 7 feet, "stately and eye-catching." Prevalent in high, wetter woods, it is a Delphinium plant, the Latin word for dolphin.
Western wallflower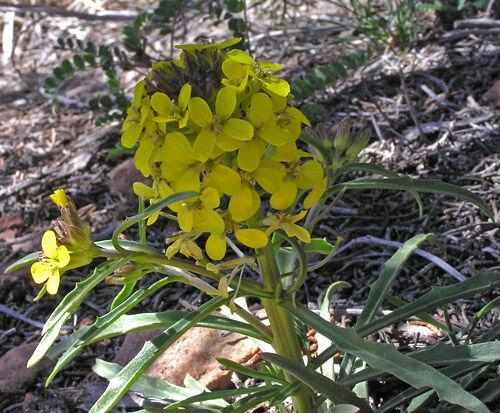 The flowers popularly form a large, mustard-yellow orb. But the colors can range with their habitat, from semi-desert to alpine.
Topics
#Climber
#Mountain
#Mountain lover
#Mountain trip